I've been running low on story inspiration photos for the series on this blog. That means it's time to start visiting some freaky, spooky, and otherwise interesting spots to snap some new pictures.
Over the past week or so, I've nagged my oldest friend and one of my cousins to solicit a couple of partners in crime to go on a few "field trips" with me for photo tours. I have a few planned out now, and some other places I'm also planning to visit whenever time allows (fortunately I have an awesome boss who lets me call this "work," so I'll make the time).
I figured I'd give you a little sneak peek today of some of the places I'll be visiting. You can expect them all to make appearances in the photo post series at least once.
Centralia, PA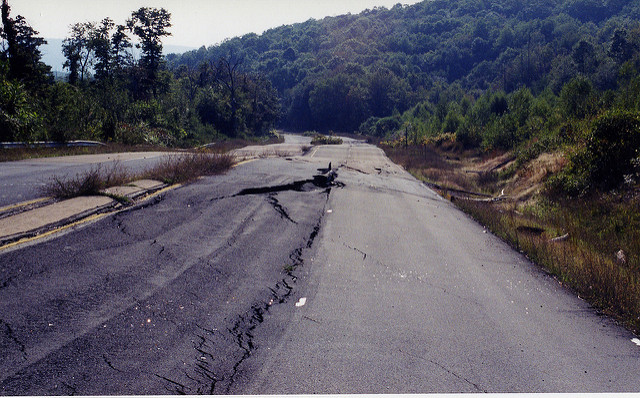 Centralia is basically a ghost town a little more than an hour from where I live (there are technically still a few residents within the borough I believe — less than ten). I've somehow never been there. The town was pretty much overtaken by eminent domain (the government took over the properties and tore them down and has deals to do the same when the remaining few residents pass away). This resulted from a huge underground fire in the coal mines.
This is one of the more interesting places around PA (and, as I recently discovered, not the only location fairly close to me with raging underground coal fires!). I'm most interested in photographing the abandoned stretch of highway, now famously covered in graffiti. I'll likely also photograph at least one of the cemeteries still there. And I'll photograph some of the old roads and sidewalks that basically now lead nowhere as the town itself has been removed. If we're extremely lucky we might be able to catch smoke coming from the ground near one of the hot spots.
This will be the first new spot I feature here, as my cousin and I are heading there this week (as long as the nice weather holds up).
St. Peter's Village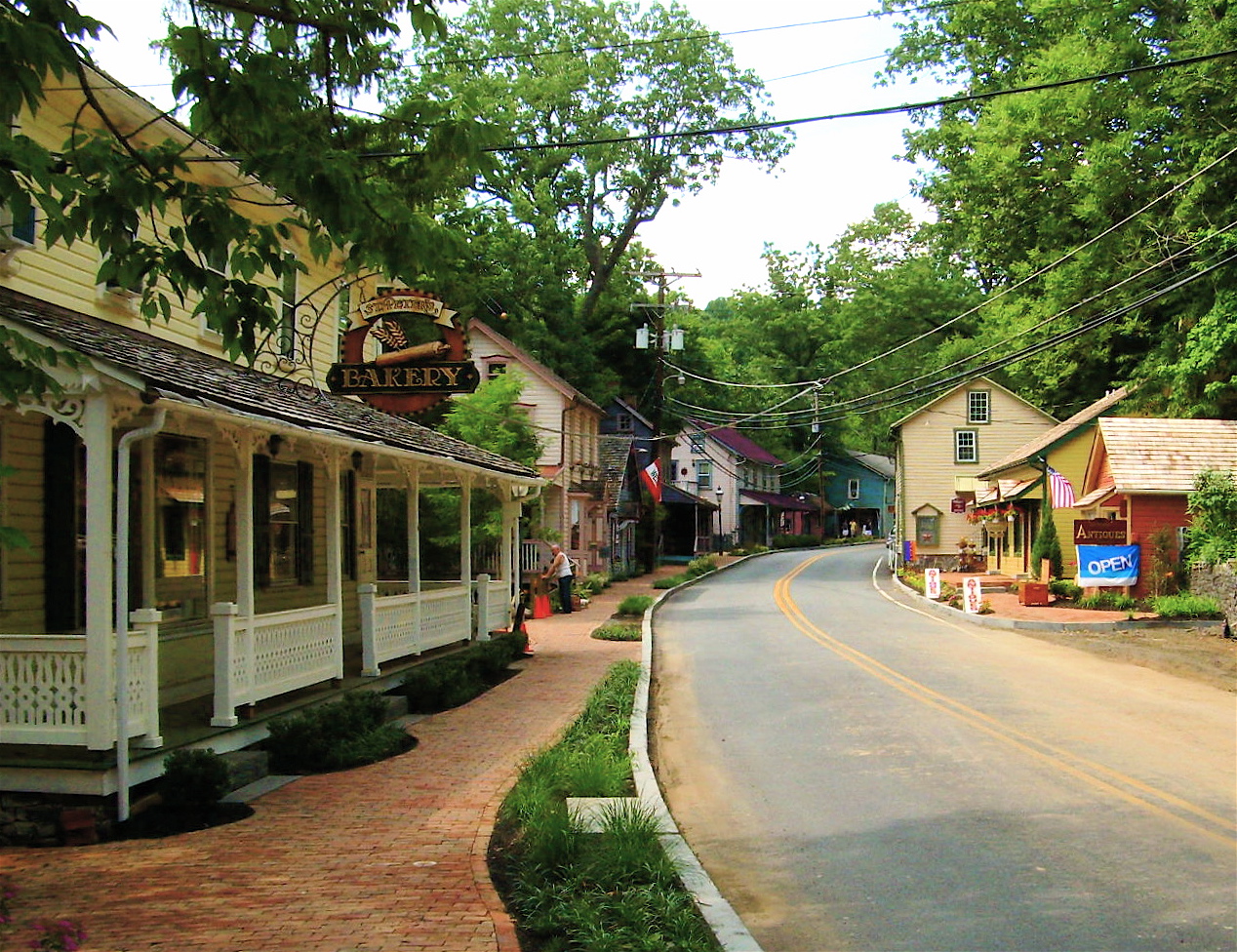 This is a small village in my old school district. I used to drive through here all the time. The inn is rumored to be haunted, though that's not what I'll be there to photograph.
A friend and I are going back (apparently I dragged her and her then-boyfriend to do the ghost tour of the village years ago). And we're focusing on the small abandoned granite quarry across the street from the inn. Access is pretty limited, so I'm not sure I'll get great photos, but I'll poke around as best I can.
There have been several deaths in the quarry, though not since the 90s from what I've found out so far. However, I may also photograph the creek behind the inn, which features quite a few huge boulders. It's a dangerous spot, but visitors to the village go back there all the time anyway. I came across a sad story about a 12 year old boy dying there just last year, slipping from a boulder into the rapid water below. Fucking heartbreaking.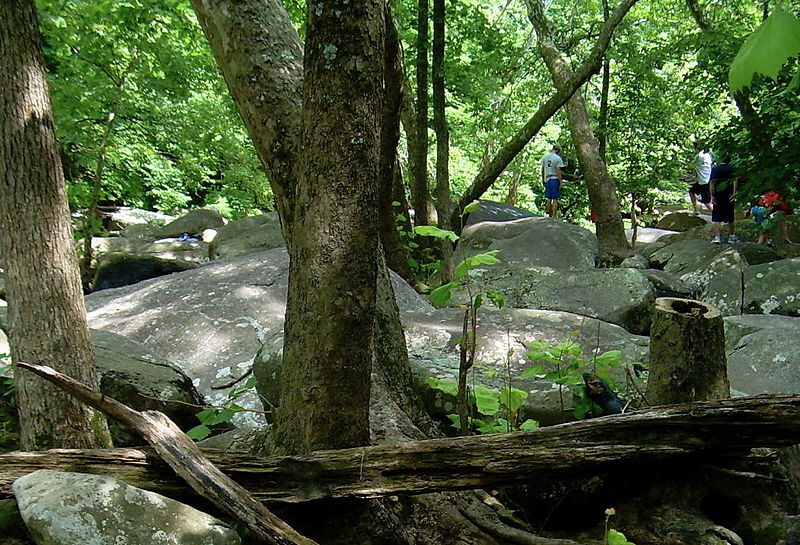 It's definitely a setting worth photographing (both gorgeous and dangerous) if I can do it without doing anything stupid like climbing out on trees and boulders for a better shot, like I recently did at the local lake. This is precisely why I'll be bringing other people with me for most of these trips whenever possible — they get to be the "fun police."
York County
The horror novel I'm revising is based in York County, a couple of towns over from the college I attended. It's heavily tied to a local legend in the area (the short story I'm polishing is actually also based on another legend from the area).
This will probably be a solo trip, and I'll likely make it a full day thing. I just found out a professor I used to work for is still teaching, so I want to set up a visit with him as well as a few other staff and faculty members while I'm in the area. This professor though, he shed some light on the first legend years ago. He's in charge of the earth and space sciences program, and he's extremely well-versed in the interesting geology of the area.
As it turns out, the town from the legend has had an association with Hell for a long time. And from what he shared years ago, that likely stems from a fascinating bit of geological history of the area. So my hope is he'll remember where a certain key location is and be able to point me there again. The biggest hurdle will be whether this bit of land is on public or private property. But time is also a factor. There might not be many visible signs of what I'm looking to capture left.
I will also likely photograph the first gate related to the "7 Gates of Hell" legend. It's nothing fascinating. I've seen it before. But still, it's inspiring an actual work-in-progress, so it makes sense to get it while I'm there.
The other legend tied to a short story I'm working on has to do with a gravity hill and an old abandoned and decaying school bus (which I desperately hope is still there to be photographed).
So yeah. That'll be an all-day trip, and I'll be lucky if I can squeeze it all in (visits to campus tend to run long because we all get a bit chatty). But if things go according to plan, I may even get to visit my niece and nephew who live about 20 minutes from the city.
More Photo Tour Stops
Those are the areas I plan to start with. But there's so much more I'm planning to visit. I don't expect to be in this area forever (hopefully gone within the next year or so), and I want to work in the following while I'm still here:
An abandoned water park (actually have two nearby)
Eastern State Penitentiary
Pennhurst (This is my top pick actually, but I'm not thrilled about certain issues related to its ownership and preservation, so I may skip it and find an alternative.)
Watchung Reservation (in NJ — there's an abandoned village and a small family cemetery tucked away in the woods)
The abandoned stretch of the PA turnpike
The Mütter museum (no photos here, but another place I can't believe I still haven't visited)
Gettysburg battlefield (specifically around Devil's Den — The first time I ever saw something that made me question the existence of ghosts, it was at Gettysburg. I'd love to find that spot again where I saw a figure in fog appear and then disappear at the woods' edge — not that I ever would have suggested it was a ghost at that time.)
Valley Forge Park (cabins, woods, cannons, monuments, and some of the rumored haunted spots)
The Colonial Theater (where parts of The Blob were filmed; mostly want photos here for the atmosphere; I might wait until their BlobFest event for this one just for the fun of it, though they routinely show classics and horror flicks, so I can head there anytime.)
Covered bridges (plenty in these parts worth photographing, including a few rumored to be haunted)
Caves (also several around the state, and one isn't far from me)
The Bethlehem Steel Stacks (I posted one shot from there previously but want to go back to photograph the stacks themselves)
Fort Mifflin
Cemetery in the woods (another one I used to drive by almost every day, but never stopped to photograph; the graves are almost completely taken over by nature in this one)
NYC — My sis and I still plan to spend a day exploring favorite spots in the city that might work for the photo series — Coney Island, parts of the subway system, parts of Central Park, and likely a haunted tavern or two… for research… or something.
I'm sure I'm forgetting some, so this list may change. I probably won't get to all of these in the near future, but I'll be working them in as I can. In the meantime, shots from Centralia should be coming in the next week or so.