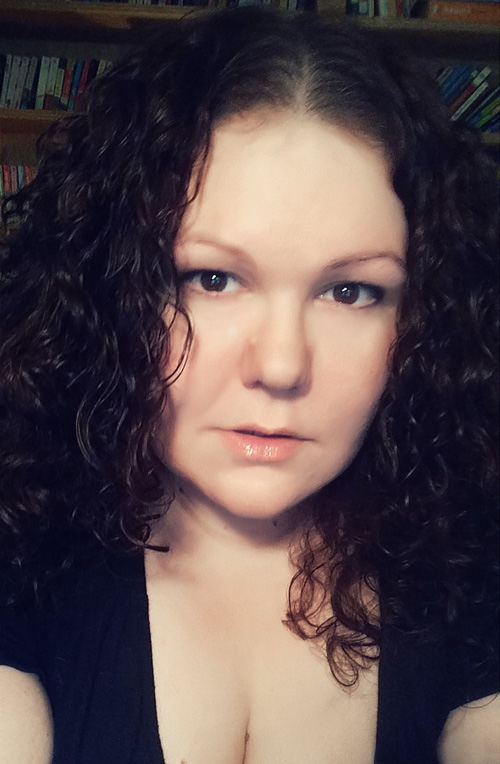 Welcome! I'm A.J. Klein and I'm an author of horror fiction and an active member of the Horror Writer's Association (HWA).
This site is both an author site where you can find out about books and works in progress as well as a blog where I talk about my writing process, news, and all things horror.
About My Work
While I might be new to the horror writing scene, the writing world is my home. I also write mysteries under the name Aria Klein and I've worked as a professional blogger and freelance writer since 1999 under my real name.
Horror is the toughest writing niche for me, not because I find the material any more difficult than in other areas but because I have high standards in this genre.
I'm not into gimmicks and cheap thrills. My area of interest is "intelligent horror." When it comes to terrifying creatures, humans win with me every time. So I write with the hope of tapping into the human imagination, where plot becomes a vehicle for readers in the roller coaster ride of their own minds and emotions. Finding that balance between what to put on the page and how it should interact with what's inside readers is incredibly challenging for me compared to other types of writing.
About Me
I know horror writers are often assumed to be strange, disturbed types. Sorry to disappoint, but we can be just as "normal" as everyone else. (Eww, right?) Case in point, here are some tidbits about my own life outside of horror writing:
I'm a business owner.
I've owned dozens of sites and blogs through my business.
I'm a professional blogger.
I'm an artist (I mostly sketch and paint).
I'm a musician.
I'm a book nerd.
I'm a geek.
I'm a gamer.
I'm six feet tall.
I pretty much live in flip flops and slippers. I'd go everywhere barefoot if I could. Shoes are evil.
I'm a dual citizen (U.S. and Germany).
I'm a genealogy nut.
I enjoy gardening.
I love cooking for other people, but not just for myself.
I'm a roller coaster junkie (went on my favorite local-ish one 26 times in one day).
I have a degree in Public Relations and used to run a PR firm.
My firm initially specialized in music PR for indie artists.
Before the PR degree, I studied engineering for years (and loved it).
I can fix my own car (and most other things).
I'm a DIY addict.
I love to sing (but I rarely let anyone hear me).
I can be an opinionated little thing.
But that's OK because I'm usually right. 😉
See? Normal(ish).
I hope to get to know you better as you stick around and join me on my journey. Want to connect? Feel free to email me or follow me on Twitter.